Offering You a Variety of Activities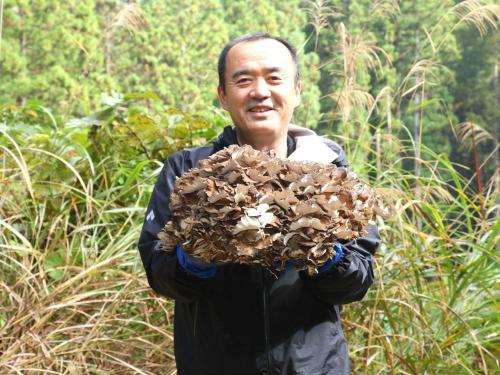 At Marunaka Lodge, the owner offers guests a variety of activities which is guided by the owner himself.
Please feel the energy of the nature which you can not touch with during your daily life, and have a fun time!

? Activity Schedule ?

Mushroom picking |  The end of September ~ late November 
Trekking in the primeval forest  |  Late May ~ November
Mountain vegetables and bamboo shoots picking |  Mid May ~ June
Snowshoeing in snow mountains  |  Mid January ~ April

? Price ?

Mushroom picking  |  2000 JPY (For guests staying at Marunaka lodge)
Mushroom Lunch  |  2500 JPY
Mushroom picking and lunch  | 4500 JPY (For guests staying at Marunaka lodge)
Mushroom picking | The end of September ~ Late November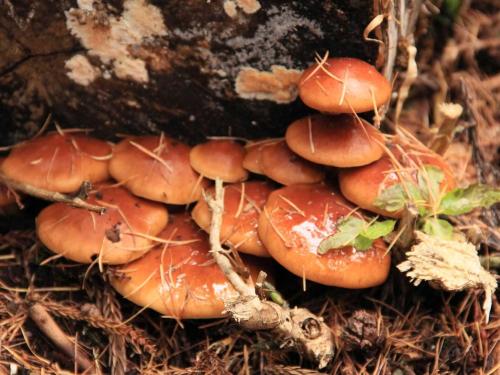 The King of the taste in autumn, mushrooms. In our private self-mushroom farm,
you can enjoy natural mushroom picking.
Walking in the mountains with a guide, you will find and pick up Namko, Shiitake mushrooms, Maitake Mushrooms, Shimeji etc.
The guide will you give some explanation about mushrooms during the activities.
Both adults and children can feel the excitement like treasure hunts.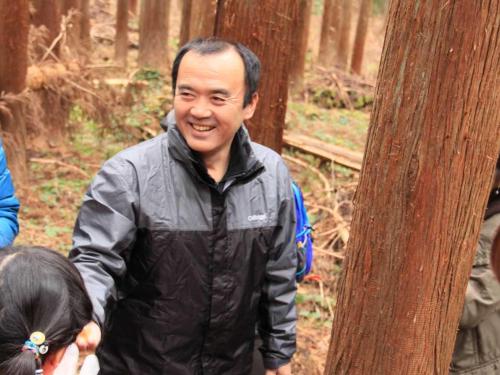 Once you get to picking up point, the guide gives you some introduction of mushroom picking.
Also when you find mushrooms, the guide will let you know what kinds of mushroom it is and whether it can be eaten or not.
Mushrooms which you picked, you can put them into a provided basket.  
Lat's try to fill up the basket with mushrooms!
 
Shiitake mushroom  |  Mid May ~ mid June, mid October ~ mid November
Golden oyster mushroom  |  Mid September ~ mid October 
Maitake mushroom  |  The end of September ~ October
Bunaharitake mushroom  |  Early October
Naratake mushroom  |  Early October
Nameko mushroom  |  October October ~ mid November 
Kuritake mushroom  |  Mid October ~ early November
Shimeji mushroom  |  Mid October ~ early November
Panellus serotinus  |  Novermber
Enoki mushroom |  Late November
Snowshoeing in Snow Mountains | Mid January ~ Late April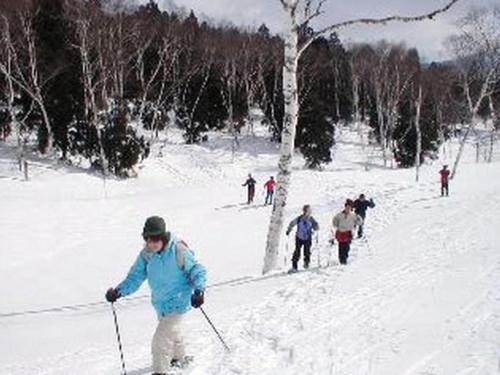 Why don't you go into the primeval forest and do snowshoeing?
With only 10 minutes lesson, you can freely and easily go into the field covered with new snow where you cannot enter with by skiing or snowboarding.

*Available on weekdays from March to April

? Price ?

Snowshoeing  |  1000 JPY
Rental show shoe  |  Free of charge
Unlike skiing and snowboarding, No special training is required for snowshoeing.
If you wear snowshoe, anyone can enjoy it.
It is safe for unexperienced guests to enter the snowy field, they can move freely and find rabbits and antelope there.
There is no need to prepare boots for snowshoeing.
You can wear like ski boots and snowboard boots instead.
We prepare the snowshoe and a spade sled for guests free of charge.
Entering the mountains with guide and pick up wild vegetables,.
You can take them back to home.

About bamboo shoots hunting, you go into the mountain in early morning and pick bamboo shoots up.
I cooked freshly picked bamboo shoots and make "Miso soup with Bamboo shoots" and enjoy it with rice balls and beer.
Trekking in the primeval forest | Late May ~ First snowing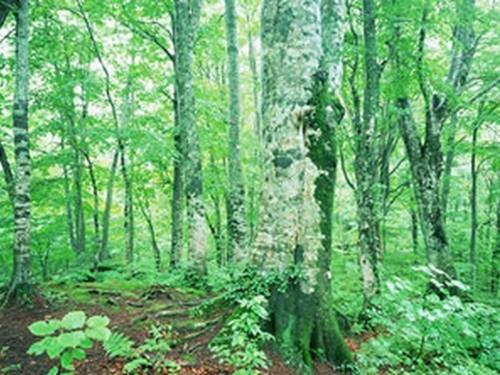 From the fresh-green forest (from the time skunk cabbage flower blooms) to Autumn leaves, you can enjoy trekking until the first snowing.
Sometimes you could encounter wild animals!
With the guide you can discover the fun fact of nature more.