Basic Information
Facility  |  Air-conditioned and fully equipped, capacity 40 people
Dining hall  |  40 seats
Public bath  | 1 each for male / female
Other  |  Medium hall, ski tuning room, indoor parking lot (1F)
Lobby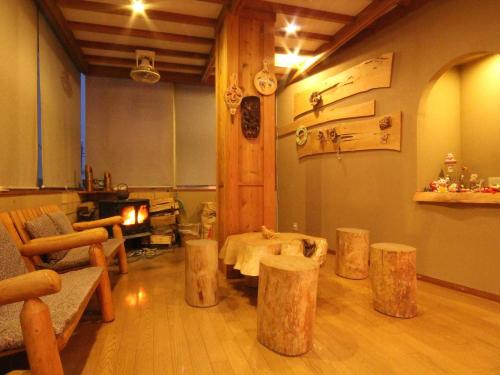 The lobby is where you can relax while watching the burning flames in the fireplace.
Listening to a pleasant sound of crackled firewood, please spend a peaceful moment here.
Welcome Tea & Dessert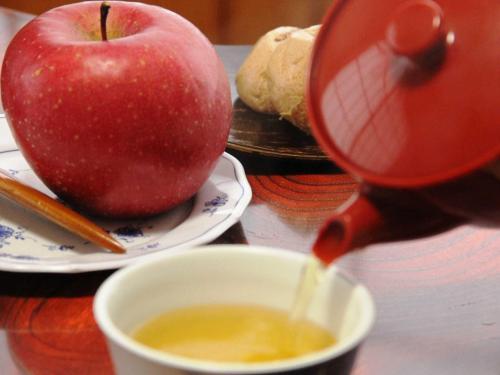 When you arrive, we will serve you a welcome tea and dessert.
The dessert will be a whole Shinshu apple in winter.
Please enjoy an Onsen manjyu in other seasons.
Public Bath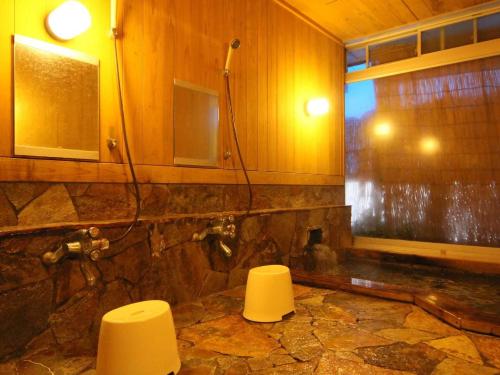 The bath surrounded by natural stone and natural wood has natural-mineral hot spring (weak alkaline mineral spring).
The hot spring water is effective for Neuralgia, low back pain, stiff shoulder, relieving fatigue, rheumatism, frostbite, and heat rash.
Dining Room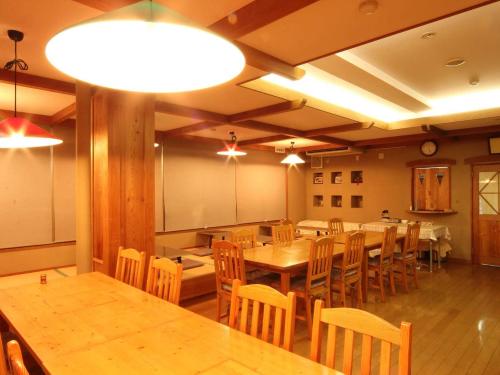 A dining hall has a panoramic view of Hokushin Gogaku.
Please have a nice dinning time while enjoying the views of the four seasons.